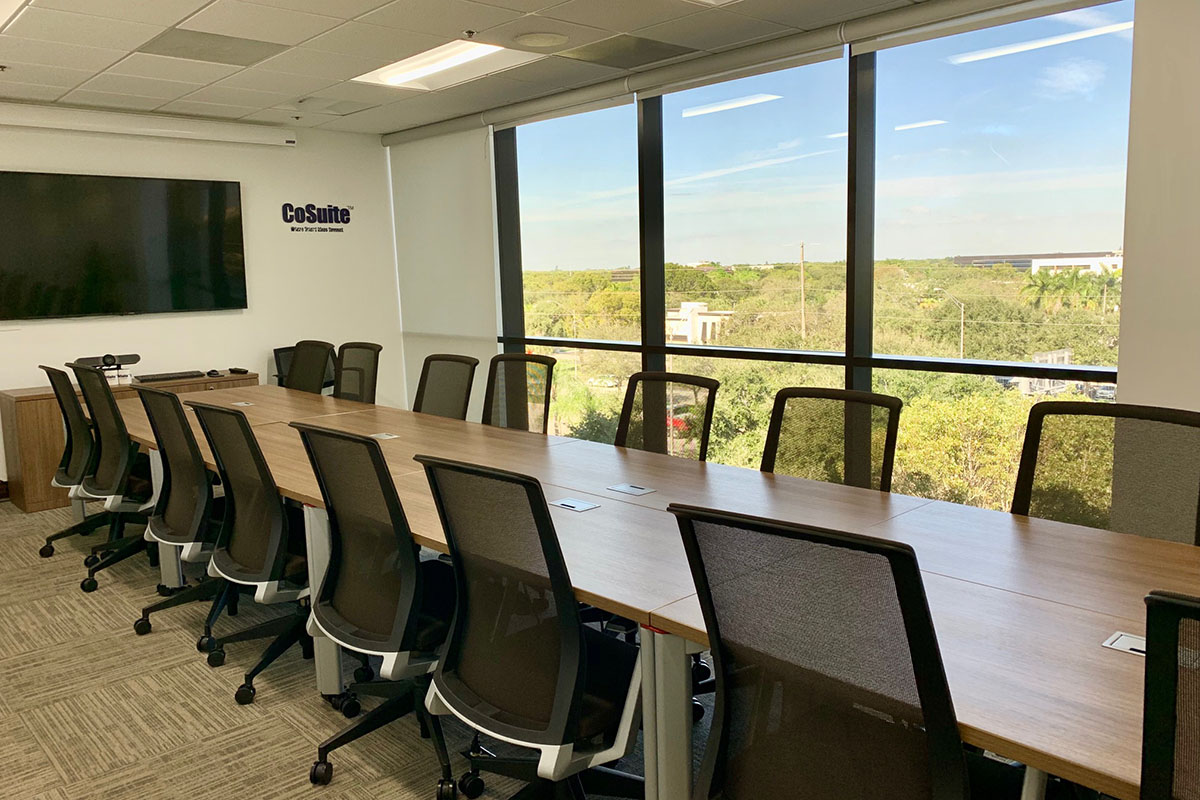 Choosing the Perfect Conference Room Rental Brickell
August 2, 2023
Located in the heart of Miami, Brickell is a bustling neighborhood known for its thriving business district, upscale hotels, and vibrant dining scene. When planning a conference or corporate event in Brickell, selecting the right conference room rental is essential for a successful and productive gathering. In this comprehensive guide, we will take you through the process of choosing the ideal conference room rentals in Brickell, considering factors such as location, amenities, capacity, and budget.
Consider the Location:
Choose a location that offers easy access to accommodations, restaurants, and entertainment options to ensure a seamless and enjoyable experience for your attendees. Miami's Financial District, Brickell, is a prime choice for conferences and meetings due to proximity to transportation, other businesses and a multitude of dining options.
Proximity to major transportation hubs, such as Miami International Airport and the Miami Metrorail in the case of Brickell, is advantageous for out-of-town guests. Access to the Miami Metromover is also a factor to consider as it provides a free way for attendees to get around the downtown Brickell Miami area.
Purpose for conference room rental Brickell
Considering the purpose of your meeting room rental also dictates what your needs are. Conference rooms are ideal for hosting meetings, but can also be used for training sessions, workshops, seminars, product launches or press conferences. Each one of these requires a different layout of seating and should be considered when picking a conference room rental.
Evaluate Amenities and Facilities:
The availability of essential amenities and facilities is vital for a successful conference. When selecting a conference room, consider factors such as high-speed internet access, audiovisual equipment (projectors, screens, and sound systems), whiteboards, and comfortable seating. Depending on the nature of your event, you may also require amenities such as catering services or breakout areas.
Soundproofing is an often-overlooked necessity when selecting a meeting room. It is imperative for keeping noise out and all of your attendees focused and free from distraction. More importantly, soundproofing is necessary to keep your business secrets confidential when discussing new projects or non-public information.
Budget Considerations:
When choosing a conference room, it's crucial to consider your budget and allocate funds wisely. Determine a reasonable budget range and compare various options based on their pricing and value. Balance the amenities, facilities, and location with your budgetary constraints to select a conference room that offers the best value for your investment. Having an option that offers a range of conference room sizes for different budgets makes this process easier.
Selecting the perfect conference room in Brickell is crucial for hosting a successful event that leaves a lasting impression on attendees. By considering the location, assessing room capacity and layout, evaluating amenities and facilities, checking the ambiance and design, and factoring in your budget, you can make an informed decision.
CoSuite is a premier provider of well-located conference room rentals in multiple sizes, catering to the diverse needs of businesses in the Brickell area. Whether you require a small meeting space for intimate discussions or a larger room for presentations and seminars, CoSuite offers a range of options to suit your requirements. Located strategically in the heart of Brickell, their conference rooms provide easy access for both local and out-of-town attendees. CoSuite is conveniently located only one block from the Miami Metromover and three blocks from the Miami Metrorail. With state-of-the-art amenities, comfortable seating, and their tastefully decorated professional interior, CoSuite ensures a professional and productive environment for your meetings. Their flexible rental options allow for meeting rooms by the hour or day. Their attentive staff make the process seamless, allowing you to focus on the success of your event.