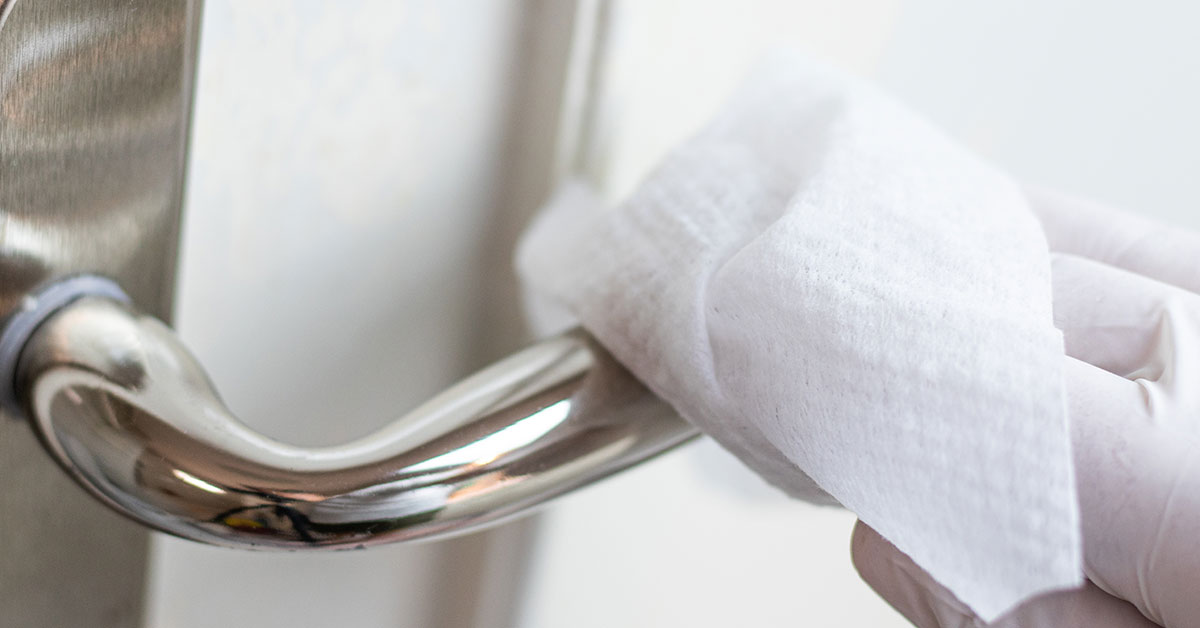 Coworking after COVID-19
April 21, 2020
As we emerge from the most globally consuming pandemic we hope to never experience again in our lifetimes, we know things will be different. In these times of unknown outcomes, many sources speculate that the new normal will include practicing social distancing protocols and personal hygiene vigilance for the foreseeable future. While these initiatives may mean that restaurants won't be able to seat as many people and non-essential venues may look like grocers do now, with masked shoppers lined up six feet away from each other. It's become quite clear that many small businesses are struggling and may not survive this. What does all of this mean for coworking spaces and other flexible workspace environments? Coworking spaces tout community connectivity and promote the spirit of collaboration – what could go wrong? Plenty, but keep in mind that shared office spaces are designed to be flexible and meet the needs of businesses in flux.
Intrinsic Flexibility Means Coworking Will Carry on, as a Recovery Vehicle
By nature, coworking spaces intrinsically embody the flexibility and potential for creative innovation that's not going to go anywhere any time soon. Although coworking spaces originated before the Great Recession, they gained momentum as the economy struggled and recovered from the significant economic setback. Not only did shared desks spaces attract social networking young entrepreneurs looking to buck the system and do their own thing, but they also helped established businesses reinvent themselves. Many small and medium-size businesses restructured by relinquishing long-term commercial leases for flexible, short-term contracts at coworking spaces. Many businesses found the turnkey office opportunities irresistible. This arrangement allowed growing businesses more time to focus on their core values and eliminate, or at least minimize, the tasks of running an office.
Flexible, Shared Spaces get Some Traction from Remote Workers
Looking at the last several trends in telecommuting, remember when everyone thought working from home in your pajamas was the optimal work experience. That is, until you started to feel isolated from your business community and suffered from a lack of life/work balance. That's around the time that coworking spaces popped up to offer a viable solution for remote worker remorse. Today, as a result of this totally virtual period, most business owners will opt to work anywhere else but at home. These business pros will look to flexible, shared office spaces as a valid option. The lockdown proved that remote work is possible and some larger companies may prefer to reduce in-house staff as a health initiative, moving their remote workers to flexible office spaces for the short term. Also, for larger companies and corporations, the trend towards enterprise partnerships may in fact, accelerate.
Larger Companies and Corporations Stand to Benefit Big Time
In the pre-COVID-19 era, larger companies and corporations were opting to rent entire floors in coworking spaces, as well as contracting coworking space companies to design and manage stand-alone buildings, where other small to medium-size businesses could hob-nob with these giants in the same location. That theme seems likely to continue as large companies and corporations are uncertain about the economic future as the economy reopens. That, plus large businesses are attracted to shared office space communities, as interacting with new ideas and staying current with the latest tech innovations seems to improve productivity.
Community is Crucial for Commerce
Even though communities, at the core of flex shared office spaces, will move forward with modifications, according to a recent Forbes article, Startup Genome cites community connectivity as an essential element for coworking spaces to help businesses recover and rebound. Initially, businesses in flex spaces might create hybrids of telecommuting and social distancing, with Zoom and Google Hangout meetings in coworking spaces. The Startup Genome report lends credibility to the idea that strong community interaction influences the success of startups. Since roughly half of the businesses in the country are small businesses, flexible, shared office space communities should promote shopping locally, as the pandemic has garnered increased support for local businesses and hopefully, that trend will continue. At the same time, coworking communities will look a lot different than before.
Social Distancing in the Flexible Shared Office Space
At the beginning of the recovery, flexible shared office spaces may be sparsely populated, as members are still leery of leaving home. Community spaces will have to adapt to a new normal, with smaller and fewer physical gatherings and more attention to cleaning and sanitizing spaces. Conference rooms might be limited to five people instead of ten, partitions going up might feel like cubicles, hampering chance meetings, and stilting the collaborative spirit. Fortunately, as we've seen during this surreal time, creativity will prevail, and flex office spaces will find a way to keep connections intact. Additionally, members practicing healthy asset management strategies will more than likely, move up to private offices from shared desk spaces. More flexible office spaces, offering private suites, such as CoSuite may be more in demand and private offices might define the new normal. More privacy in an upscale setting sets CoSuite apart from typical coworking spaces, as a flex office space that offers the privacy of the traditional office, in conjunction with a vibrant community element.
Moving Forward
In promoting a healthy environment for CoSuite members, we have installed a hand sanitizer dispenser in our main lounge area. Also, our maintenance staff is scheduled to sanitize the facility every other hour along with utilizing a new trending tool called the UV light wand sanitizer. It is a tool used to fight against unwanted bacteria.  We are also in the process of creating face masks for our members to help them feel more comfortable as they return to work and providing gloves as well. We will also encourage our members to keep a safe social distance out of respect for others. And in our lounge, extra steps will be taken to clean and sanitize hard surfaces more often. Individuals who would like to work within the facility will also have the option to rent a private daily office.
The Takeaway
In the immediate future, shared desk spaces won't look or feel the same. That said, the flexible nature of coworking spaces offers many options to individuals and businesses of all sizes. Business models, such as CoSuite, that have adopted a private office theme vs shared desk spaces will likely look more like the new norm. Whether as a tool to help new businesses grow or a vehicle for recovery, coworking spaces will endure and help business professionals weather and rebound in this uncertain post-Coronavirus period. Contact CoSuite and acclimate to the new normal in flex office spaces.