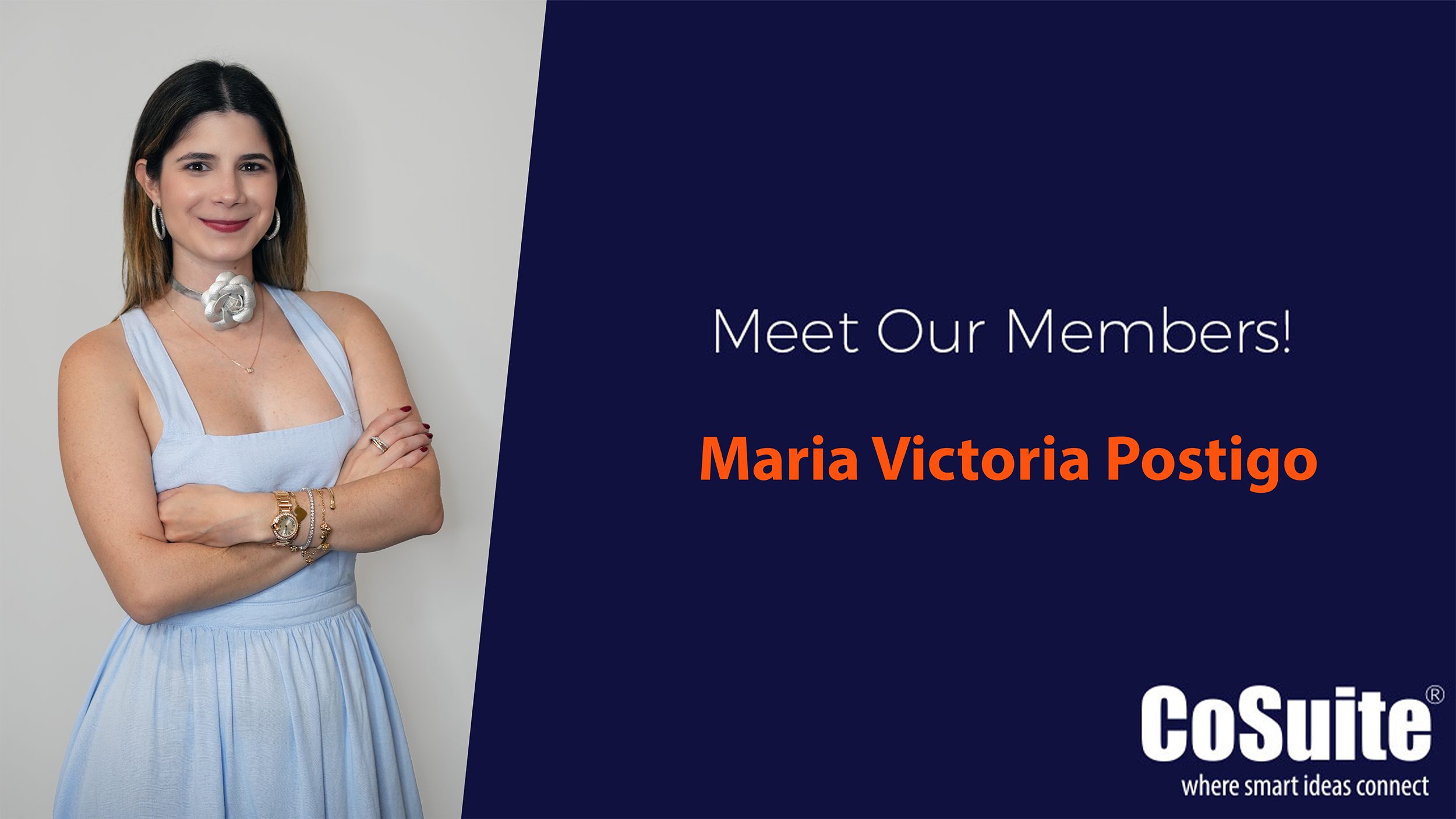 Empowering Latina Entrepreneurship: A Glimpse into the World of Prime of Lime at CoSuite
September 27, 2023
In the bustling world of coworking spaces, where professionals from diverse backgrounds and industries come together to collaborate and thrive, one member of the CoSuite community shines brightly with her unique journey and latina entrepreneurial spirit. We had the privilege of sitting down with the founder and creative director of Prime of Lime, a Miami-based women's clothing brand. Let's delve into the story of Maria Victoria Postigo, a remarkable Latina entrepreneur, and her experience as a CoSuite member.
Meet the Founder: Maria Victoria Postigo
For our entrepreneur, her interest in the fashion industry began at an early age. She shared that she knew she wanted to be a designer since she was eight years old. Her determination led her to the renowned Parsons School of Design, which would pave the way for her dream career. Her educational journey there equipped her with the skills and knowledge needed to embark on her entrepreneurial path.
Ms. Prostigo's entrepreneurial journey began in the fashion world of New York and brought her to Miami to be the creative force behind Prime of Lime, a Miami-based clothing brand. Prime of Lime specializes in women's fashion, with a unique twist – its designs are deeply influenced by Latina culture and manufactured with care in Colombia.
A Dream Realized: The Journey of Prime of Lime
Prime of Lime's story is one of determination and passion. The brand was founded in 2016 as a hand-painted shoe brand, while the founder was still working full-time in New York City. However, in 2020, she took the leap and quit her job to pursue her lifelong dream of designing for her own brand. This pivotal decision also marked her move to the vibrant city of Miami.
The timing couldn't have been better. The team was already working from home on a rebrand and preparing to launch their first collection in May of 2021. Since then, Prime of Lime has grown, developed multiple collections, and established itself as a prominent name in the women's fashion industry.

But there's even more excitement on the horizon for Prime of Lime. They're gearing up for their first public event on the 30th of September, and you're cordially invited! This event promises an afternoon of elegance and style with tea and snacks for all shoppers. You'll have the exclusive opportunity to preview their newest collection while enjoying heavy discounts on extra inventory. Plus, the event will be bathed in the warm glow of golden hour, offering stunning views to complement the fashion on display.
The Rewards of Entrepreneurship
When asked about the most rewarding aspect of her job, the founder was quick to respond: "Seeing women out and about wearing the pieces I dreamed about, worked hours on, and finally produced. It's always extremely rewarding!" This deep connection to her work and the satisfaction of seeing her creations come to life are what drive her forward.
Inspirations Along the Way
Throughout her career, the founder drew inspiration from her father and grandmother, both dedicated and hardworking entrepreneurs. Observing their relentless work ethic and their unwavering commitment to achieving their goals served as a powerful motivator. As she put it, "Hearing them on the phone, or watching them sit late at night working to make things happen, is truly so inspiring and has taught me that success is a result of A LOT of hard work & sacrifice."
Words of Wisdom for Aspiring Professionals
When asked to share advice for those just beginning their careers, our entrepreneur emphasized the importance of saying "yes" to opportunities, putting in extra effort, and being willing to lend a hand. Her belief in the power of going the extra mile resonates with the idea that hard work and dedication are often rewarded in unexpected ways. As she wisely put it, "Always say 'yes,' stay the extra hour, help out where you can. You'd be surprised how much people appreciate the extra help and I promise you will be rewarded at some point!"

Ms. Prostigo also imparts a profound lesson, "I learned a while back that in Japanese the word "crisis" also means opportunity." She explained that while crises can be frightening and challenging, they also offer opportunities for change and growth. This perspective has undoubtedly played a role in her ability to adapt and thrive in her entrepreneurial journey. As she eloquently expressed it, "Because a crisis is dangerous & scary but it also represents an opportunity, a chance for change."

Balancing Work and Play in Brickell
When she's not immersed in the world of fashion and entrepreneurship, our Maria Victoria enjoys cooking, baking, and hosting dinner parties. These creative pursuits provide a welcome respite from the demands of her work, allowing her to unwind and recharge. As she shared, "Anything where I can be creative and not stressed!"
A Home at CoSuite
Our entrepreneur's journey with CoSuite in Miami, has been nothing short of transformative. She proudly exclaimed, "I do all my logistical work at CoSuite! Which, as an entrepreneur, you spend more time doing that, than the creative stuff!" This vibrant coworking space seamlessly integrated into her daily workflow, providing her with a dedicated environment perfectly suited for her business needs.
Introduced to CoSuite through her father and brother, both early members in 2020-2021, she initially ventured into the Brickell, Miami coworking space during lunch hours. Gradually, she found herself drawn to the CoSuite office, ultimately making it a central hub for her entrepreneurial endeavors.She deeply values the sense of community that CoSuite offers. As she aptly puts it, "I love it because I work independently. It's nice to see people instead of being alone all day at home." CoSuite has not only provided her with a dedicated workspace but also a thriving ecosystem that fuels her entrepreneurial spirit.

As a token of appreciation for the support and camaraderie she has found at CoSuite, Ms. Prostigo and Prime of Lime are extending a special offer to all CoSuite members. Use the code 'CoSuite' for a limited time. CoSuite members can enjoy an exclusive 10% discount on Prime of Lime's women's fashion pieces, allowing them to infuse their professional wardrobes with a touch of Latina-inspired elegance. It's a gesture that encapsulates the spirit of collaboration and community that defines CoSuite and embodies the essence of Prime of Lime's dedication to empowering women through fashion. So, whether you're seeking to enhance your professional style, a gift for a loved one, or simply looking for a fashion-forward statement piece, this special discount is for you, CoSuiters!

The story of Prime of Lime's founder is a testament to the power of determination, hard work, and following one's dreams. Her journey from New York to Miami, from a full-time job to entrepreneurship, and her ongoing success as a CoSuite member all reflect the resilience and creativity that define the coworking community. As Prime of Lime continues to make its mark in the fashion world, we can't wait to see what the future holds for this inspiring entrepreneur and her brand.