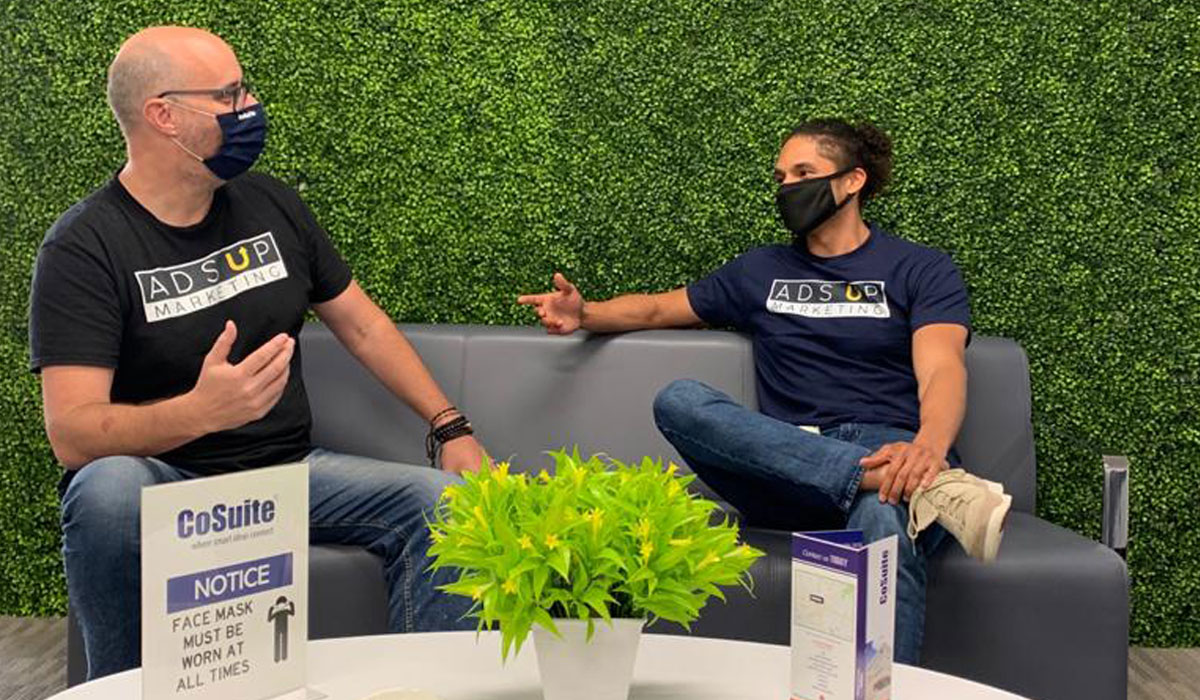 Finding Your Perfect Workspace: What to Look For
September 16, 2020
As businesses continue to emerge from their COVID-19 cocoons, many professionals are re-evaluating their workspaces moving forward. In an environment where contemporary businesses need to be agile, flexibility in growing and expanding your business is taking a prominent place in where established business professionals prefer to work. After months spent closed up in their homes, most business owners and their staff know that they want to work anywhere but from home. This sentiment echoes the plight of small business owners and work-from-home startups that initiated the coworking concept in the early 2000s. Before coworking drastically transformed the traditional office landscape during the last financial downturn, most small businesses and startups worked from home or nearby coffee shops due to the exorbitant costs of leasing and outfitting commercial office spaces in respectable neighborhoods.
Coworking offered an ecosphere that boosted small business growth
Besides the convenience and substantial savings this innovative way of working offered, coworking spaces checked all the right boxes in improving productivity, increasing profits, balancing work and life, and establishing a presence in local business communities. Along with the significant savings and the turnkey office opportunities, companies and individuals could grow and expand their businesses while focusing on their core values instead of on managing office operations.
Businesses starting in flex spaces stayed there
The huge savings involved in renting shared desk spaces played a major role in businesses starting at a flexible workspace and staying there as their small companies grew into established brands. After coworking proved to improve work/life balances, increase productivity and create the ideal storm for collaboration, more established, larger businesses began to look to the flexible shared office space model as a game-changer they wanted to get in on.
Coworking evolves into shared flex office spaces
As more business professionals establish their businesses in shared flexible office spaces, the demographic of coworking spaces has evolved. Different from companies like WeWork, where the entrepreneurial spirit reigns supreme, more flexible shared office spaces, such as CoSuite® Boca Raton and CoSuite® Brickell are predicted to change the focus of flexible office spaces to cater to more medium to large businesses and professionals established in their careers. With large companies and corporations restructuring to flex spaces, shared office spaces are expected to grow from 19,000 to nearly 26,000 by 2025. Here are a few other things to consider when choosing a flex space that's right for your business.
Flexibility in business is essential
Flexibility in business is crucial at all times, not only during uncertain times. As your business grows, you may want to add employees to your staff so you will need space solutions that are easy to implement. At CoSuite®, we feature office spaces that can grow with you. In terms of private offices, we have everything from smaller interior offices to executive corner suite offices. Our offices can fit up to a team of 12 people. CoSuite® can accommodate your need for a private space to work in each day, with options to rent more workspace, depending on situations that arise. For example, you may need additional office space for remote teams that convene in person every month or so. For those occasions, you rent an extra office or dedicated desk space. Additionally, CoSuite® conference rooms give you additional options for meeting clients and teams, presenting new projects, and launching new campaigns, as well as a place to train talent or meet with new hires. Some large companies set remote teams up in flexible office spaces to allow team members to work in optimal conditions without the distractions of home. In times of financial twists and turns and economic uncertainties, the flexibility of monthly rental agreements can help save money during slowdowns and can help you adjust to a variety of growth situations, as well.
Community says a lot about the space you choose
When looking for a flexible shared office space that's perfect for your business, a diverse community with a variety of businesses in their membership can help grow your business, by expanding your brand's exposure to more potential customers and partners. At CoSuite®, we're passionate about your business growth – it's our mission to help your business operate at its peak performance.
Relatability promotes communication and collaboration
Initially, most coworking spaces thrived on the excitement of the next new thing and most of that world-changing verve belonged to a dominion of innovative companies who were intent on changing the world through technology. However, along with the amazing tech breakthroughs, coworking's image came to embody a party atmosphere, heavy on the social side of things. As flexible shared spaces have evolved, many medium and larger established businesses are looking for space where they can interact with other professionals around the future of their businesses and focus on getting things done. At CoSuite®, our membership can relate to other businesses with similar concerns, as they face the challenges of increasing success. At CoSuite®, we promote the idea of professionals collaborating together to create a successful environment.
Do the surroundings fit your business style?
The way you respond to your work environment makes all of the difference in getting things done. At CoSuite®, our upscale, contemporary flexible office spaces are equipped with everything you need to do business every day. Conference rooms are fully equipped with all the state-of-the-art technology you could possibly need. With live receptionists, your business enhances to another level of professionalism staff strives to make your day as seamless as possible with fast Internet, business-class office equipment, and as much coffee and snacks as you need to get through your workday.
Safety Precautions in the Now
As we get back to business with the COVID-19 outbreak continuing to be a concern around the country, CoSuite® wants you to know that your safety and the safety of our staff remains our top priority. CoSuite® will continue to monitor the situation via the CDC and WHO recommendations, in addition to:
Adhering to social distancing guidelines
Sanitizing all facility surfaces every other hour
Avoiding up close greetings such as handshakes and hugs
Providing sanitizer stations, and face masks throughout the facility
Encouraging members and staff who feel unwell to stay home
Your safety is our greatest concern. If you don't feel safe venturing out yet, our virtual office plans can keep your business at a prestigious address and help grow your business wherever you are. Choosing a flexible office environment for your business can be easier than you think.
CoSuite® is designed to insulate your business from health threats, giving your business the privacy it needs at any time. We believe our preference for private office suites in our flexible, shared office spaces will be a factor in business owners feeling safe in the post-pandemic work environment. Beyond that, we believe that CoSuite's private office model could be on course to change the way flex spaces operate for the foreseeable future. Contact CoSuite® to move up to the next phase of flexible shared office space.