Hub & Spoke: The Future of a Flexible Workforce
April 15, 2021
As we mark one year since the Coronavirus pandemic took hold of our lives and changed everything, we've witnessed everyone experiencing physical, mental, and emotional health setbacks, as well as breakthroughs in 2020 and into 2021. We also learned a lot about how resilient we can be as a society. As the country shut down, businesses that could, pivoted to remote working and schools implemented virtual learning – in some cases, by the seat of their pants. Restaurants and entertainment took a hard hit but salvaged some of their lost revenues by concentrating their efforts on take-out and delivery orders. Some skeptics predicted that coworking and flexible shared office spaces would languish into relics of the "before times," under the restrictions imposed by government regulations.
Were coworking and flexible workspaces on the chopping block?
Amid constant sanitizing, manipulating spaces to accommodate social distancing, the coworking and flexible shared office space phenomenon seemed to teeter on an unsettled precipice. Gone was the social networking aspect that attracted professionals to this business model, with crowded events, where people connected with other members over cocktails and catered food. The tight-knit community bursting with collaborative activity seemed as frightening. However, as the pandemic wore on, those same values that coworking/shared office spaces embodied (flexibility, a connected sense of community, and a means to fuel the collaborative spirit) offered businesses a place to work and scale up or down as needed in these uncertain times. For many companies, incorporating flexible shared office spaces into their mobility profiles was already in the works pre-pandemic, with remote teams coming together for in-person meetings and some businesses taking advantage of the infrastructure and technology available at flexible shared office spaces to establish a regional presence, instead of undertaking the arduous challenge of building, buying or leasing a satellite office space. Remote workers were already using flexible workspaces as their home offices rather than working from home.
Now, as we're gaining some perspective on the pandemic, it looks like we won't be returning to business as usual, maybe ever. Traditionally, employees flocked to their company's core, often located in urban centers, in expensive high-rises. As people worked from home during the pandemic, they didn't really miss their daily commutes into urban centers, fighting traffic and congestion but didn't relish the idea of working from home forever, either.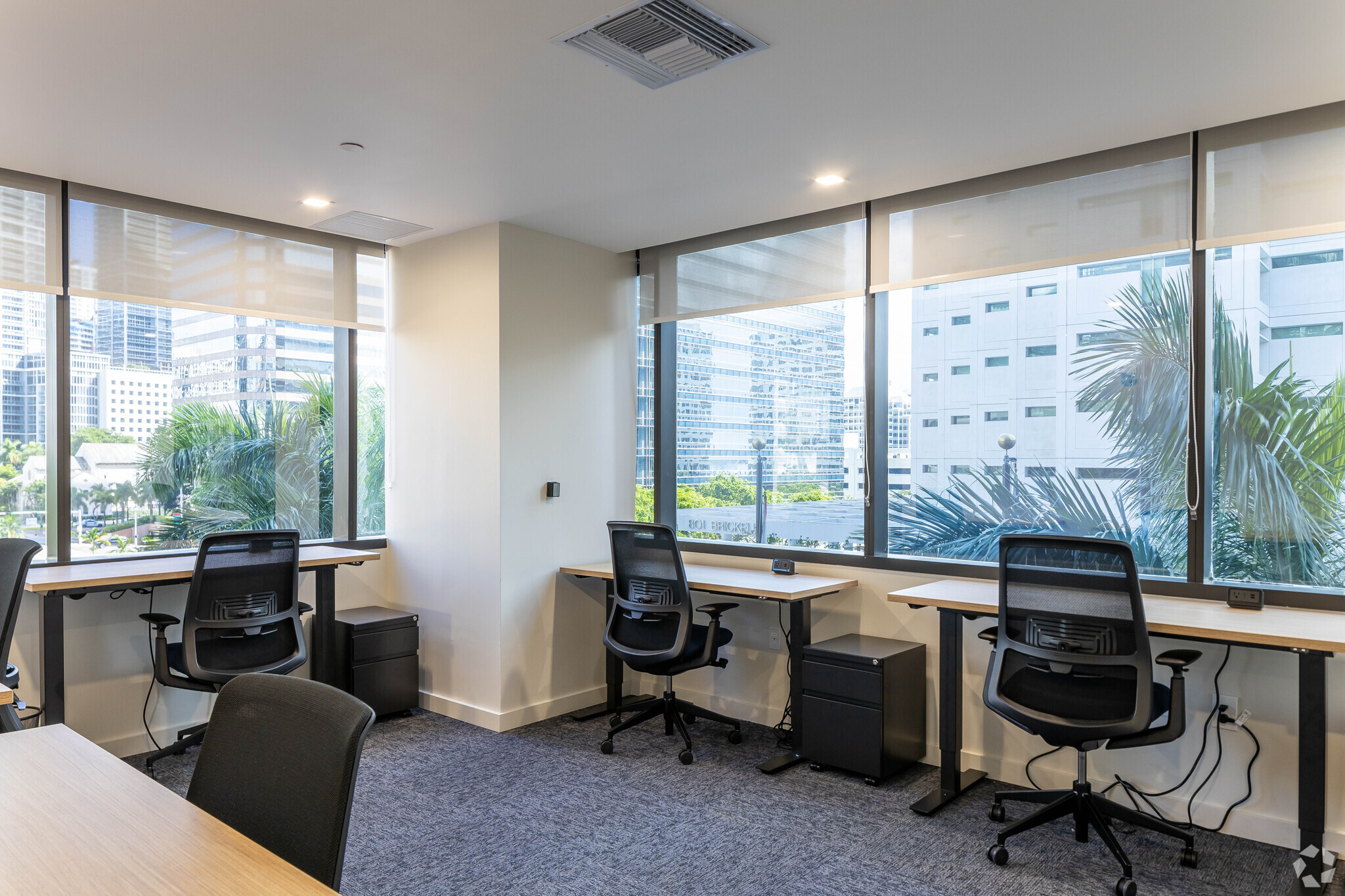 Hub & Spoke Hybrids
Industry specialists indicate that more companies will incorporate more options for employees, as businesses realize the benefits for everyone of some remote work regularly. As we move forward, hybrid mixes of working from home, working in an office closer to home, and working in teams in person some of the time will be more the norm. More businesses may opt for a smaller central location and with smaller, more accessible satellite offices, going forward. However, due to the cost of commercial leases and the management logistics of running several small offices entails, this scenario isn't likely to prove feasible for most businesses.
Or is it? This is where flexible shared office spaces make hub and spoke models a viable option. Working with one flex space company, in multiple locations, businesses are relieved of the burden of managing and maintaining a network of smaller offices. With the infrastructure in place to accommodate a wide variety of work options, flexible shared office spaces are poised to meet the demands of successful hybrid arrangements. According to commercial real estate services and investment firm, CBRE, the outlook for flex offices now is optimistic. A survey of "77 major companies across the globe found that 86% anticipate using flex space as a key part of their real estate strategies going forward. Additionally, 82% said they will favor buildings that include flex-space offerings." More large office buildings are joining with coworking/shared office space companies to provide a flex space anchored by large companies. Many larger companies are looking to work with flex space operators at the Enterprise level, taking over entire floors of buildings or entire buildings as they opt for flex space in this new work normal.
More hybrid possibilities in 2021
People are chomping at the bit to mix with other people, it's just self-preservation. We are social animals. We've started to see what research shows – Prolonged withdrawal from our daily connections with colleagues and people outside our homes negatively affects people. According to a Conference Board survey, conducted in September 2020, results showed a "40% increase in the number of people reporting mental health problems and a 35% decrease in people reporting high levels of personal well-being." As people continue to work from home, flexible shared office spaces offer remote employees a place to work, several times a week or month, without the downsides of remote working (distractions and isolation). While we proved that workers don't necessarily need to go to the office every day to work effectively, most employees benefit from in-person interaction with peers from time to time. Flexible, shared office spaces can also help remote workers connect with their business communities and regain their work/life balance.
Flexibility: the only thing certain in uncertain times
As we continue on this path to recovery, flexible shared office spaces provide stability for companies as well as remote workers. Schedules that include working from home and working at flexible shared office spaces, integrated with in-person meetings on other days, seem to be the way work may continue in the meantime. Several things are certain. A healthy working attitude needs in-person interactions, a variety of workplace options, and the flexibility to switch these things up as we move forward. Flexible shared office spaces offer so many solutions in these changing times. As uncertainty lingers, companies can accommodate remote workers who need a place to work that's not their home. Private office suites and meeting rooms are ideal for team meetings that need the in-person spontaneity that video-conferencing can't deliver. Companies restructuring from the recession can regroup in flex spaces and save money until they can recoup their losses and start to grow again. Other companies experiencing exponential growth during the pandemic can keep on growing without missing a beat, just by moving to a larger office space in a flex space or by renting additional office spaces to meet their needs.
CoSuite Brickell-Miami and CoSuite Boca Raton are here to support your business now and in the future. We can help your company with workspaces and private office suites for individual remote workers and teams that require in-person meetings in South Florida. CoSuite can accommodate your company with limitless configurations that help enhance your business with professional workspaces, live receptionist services, and a business center with many features and amenities. Our welcoming spaces invite movement and elicit connections with other members. Designed with you in mind, CoSuite helps you navigate these uncertain times in a safe, professional upscale setting.
Contact CoSuite for the space you need to succeed!