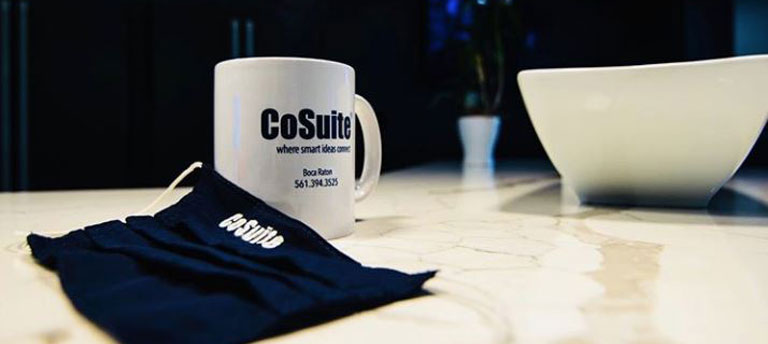 The Future of Workspace is Flexible
December 9, 2020
Right up until the Coronavirus pandemic slammed on the brakes of the entire planet's status quo, flexible shared desk spaces were transitioning into hybrids of traditional offices and evolved coworking spaces. Large companies and corporations wanted in on the community aspect, rubbing elbows with other business pros in the same space for the inspiration, communication, and collaboration potential coworking spaces offered. A hybrid between the traditional office space and a breath of fresh air rife with the entrepreneurial spirit, flexible shared office spaces began to appeal to corporations as did dodging lengthy commercial leases and the behemoth installation and maintenance costs of operating in a new space. According to Flexible Workspace Trends – 2020 and Beyond, "Corporations are looking for larger and more agile workspaces, which is symptomatic of a global move towards more flexible lease terms." The article suggests that at 2019's end "40% of demand is forecast to come from large and corporate companies, with the average tenant taking seven or more desks in flexible spaces." Other reports indicated that the majority of flexible office space members would continue to consist of individuals, as well as small- and medium-sized businesses in the short term.
Closed until further notice
Then the pandemic changed the way we did everything. Small, medium, and large businesses closed their doors. People worked online from their homes, some for the first time. Education went online and everybody developed Zoom Meeting skills and became online trouble-shooters. As the pandemic got real, people got creative, bordering on silliness as they coped with the entirety of their lives taking place in one place, their homes. The idea of flexible shared office spaces where people congregate and socialize went the way of restaurants and bars for a while as one of the last places people wanted to go.
Are Shared Office Spaces Doomed?
When the economy started opening back up, discussions about whether or not coworking spaces would survive COVID-19's wrath hit the streets as flexible, shared office spaces pivoted to address safety issues. Everything changed for this bright innovative way of working that thrived on the community spirit. Now it still has the community feel but with CDC guidelines things make look a little different.
Flexibility spawned the shared office space phenomenon 
Remember that flexible shared desk spaces began to gain ground as an alternative to working at home or leasing commercial spaces, as the economy began to emerge from the Great Recession. For tech startups and other businesses that didn't need a full-time space to work in, coworking spaces offered turnkey opportunities to keep their businesses on track and start to grow in this flexible environment. The convenience of meeting with teams on a weekly or monthly basis in an actual office environment instead of a coffee shop appealed to business professionals, as commercial leases for office spaces in respectable neighborhoods, proved prohibitive to companies with a predominantly virtual presence. Today, many of the same concerns are affecting businesses as the economy opens up during the pandemic.
Flexible, shared office spaces offer businesses the option to expand and contract as business needs fluctuate
Faced with the uncertainty of the future, businesses can take advantage of the turnkey office opportunities flexible shared spaces offer, instead of leasing commercial spaces that your business could outgrow relatively soon or a large space with overhead that you may not be able to keep up with. Conversely, with flexible monthly contracts, shared office space members can scale up to larger office spaces when your business expands and scale back when your business changes or moves in a different direction, without heavy fixed investments in real estate.
As coworking spaces grew into the preferred way people liked to work, these spaces began to evolve
Flexible, shared office spaces have evolved since the days when young, entrepreneurial hipster types gave coworking spaces a "party all the time" reputation. Now, that wide-open scenario with no boundaries and everyone crushed into social networking events is a thing of the past, shared office spaces are pivoting to keep members at a safe distance from one another with more barriers and PPE in place. However, in a trend towards more private office spaces, even before the pandemic, CoSuite's flexible shared spaces were designed with office scenarios in mind. This was due in part to the fact many businesses that started in coworking space scenarios decided to stay in these spaces as their businesses grew, instead of taking on the hefty commitment involved in leasing or owning their own offices.
Flexible, shared office spaces help companies reevaluate in challenging times 
For some businesses, the pandemic will force them to cut expenses. If you own your building, this could be a setback as office buildings are not assets you can liquidate quickly, if needed to reduce operational expenses. On the other hand, flexible shared office spaces allow businesses to reevaluate and regroup as you decide the way forward for your company. Flexible, shared office spaces/coworking spaces also offer workers who want to work anywhere but at home, professional space as they continue to work remotely, as it offers large companies a place for remote teams to work as businesses move forward in this unique situation.
CoSuite Boca Raton and CoSuite Brickell provide the space for your growing company to flourish. Our selection of virtual offices, executive office suites, coworking spaces, and conference rooms gives businesses all you need to achieve your next level of professional success. At CoSuite, we are passionate about helping your business grow and operate at your peak performance level.
Contact CoSuite to learn more about how we can help grow your business.