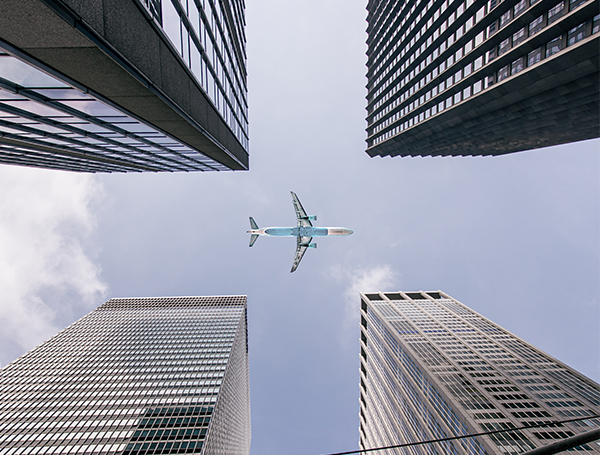 Selecting a Remote Office Package in Brickell 2023
July 17, 2023
In today's fast-paced world, finding time to relax and recharge is essential for individuals and business owners alike. However, closing down a business for an extended period may not be a viable option. That's where remote office packages come in. Whether you own a business, work remotely, or are self-employed, our office space solutions offer the perfect solution for you to enjoy a well-deserved vacation while ensuring your business operations continue smoothly. With features such as live receptionist services, a professional mailing address, conference room rental, and coworking day passes, you can have the peace of mind that your business will continue to thrive wherever you are. We are here in Brickell.
How to select the best Remote Office Space in Brickell

When it comes to selecting a Brickell virtual office package, customization is key. With a range of options available, you can build a remote office package that caters specifically to your business needs. Here's a guide to help you select the ideal Brickell virtual office package.
Start by identifying your business's unique needs. Determine the core elements your virtual office package must include to aid your company's operations:
Professional Mailing Address: Establishing a strong business presence is crucial. A professional mailing address in the Brickell financial district lends credibility and prestige to your brand. Choose a virtual office package that offers this essential feature, allowing you to showcase your business in a prime location.
Live Receptionist Services: Consider the importance of having a live receptionist to handle your calls professionally. They act as the first point of contact for your clients, partners, and potential customers, ensuring prompt and courteous call handling. Opt for a virtual office package that includes live receptionist services, as it enhances your business's professional image and maintains seamless communication even when you're away.
Additional Perks: Evaluate whether your business could benefit from optional add-ons such as conference room hours or coworking day passes. These features provide you with a physical workspace for meetings or collaborative work when required. Select a package that offers these additional perks if they align with your business requirements.
Customizable Solutions: Look for a Brickell virtual office provider that offers customizable solutions. This ensures that you can tailor your package to suit your specific needs. Whether you require a combination of services or want to adjust the included features, having the flexibility to customize your virtual office package allows you to create a solution that perfectly fits your business.
Pricing and Contracts: Consider your budget and evaluate the pricing structure of the virtual office packages. Look for transparency in pricing, with no hidden fees or long-term commitments. Opt for a provider that offers flexible payment options, such as month-to-month billing, so you can easily manage your expenses without being tied to a lengthy contract.
A Live Receptionist
First impressions matter, and a live receptionist serves as the face of your business. Our team creates a personalized experience for each caller. They provide prompt and professional call handling, leaving a positive impact on clients, partners, and potential customers. When you're away from the office or on summer vacation, having a live receptionist becomes invaluable. They handle incoming calls and messages, allowing you to enjoy your vacation without worrying about business operations. With their support, your business can continue to run smoothly, maintaining professionalism and seamless communication with clients and partners.
At Brickell virtual office, we prioritize efficient call handling to ensure that no important inquiries slip through the cracks. Our team screens calls, forwards urgent matters, and takes messages for non-urgent ones. By maintaining a customer-centric approach, we preserve your business's reputation and efficiency. With our attention to detail, your business remains efficient and professional, even while you enjoy your vacation.
Flexible Remote Office Package Terms
Experience the convenience and freedom of our flexible payment options in Miami. Whether you need support for a short-term or require ongoing assistance, our month-to-month payment option enables you to make smart financial decisions while enjoying the benefits of our virtual office services. By choosing to pay only for the duration you utilize our services, you can optimize your budget and allocate resources when they are needed the most.

Achieve Work-Life Balance

One of the key advantages of a remote virtual office package is the ability to achieve a healthy work-life balance. With our team managing your calls and messages from Brickell, you can fully relax and immerse yourself in your vacation without work-related stress. No more constantly checking emails or voicemails – you can devote quality time to your loved ones and return from your break refreshed and rejuvenated.
Whether you require a professional mailing address in the prestigious financial district, live receptionist services, or additional perks like conference room hours or coworking day passes, we have you covered. You can showcase your business as a truly professional entity. CoSuite's flexible services and state-of-the-art workspace solutions offers everything your business needs. Contact us for a custom-tailored package or order online!