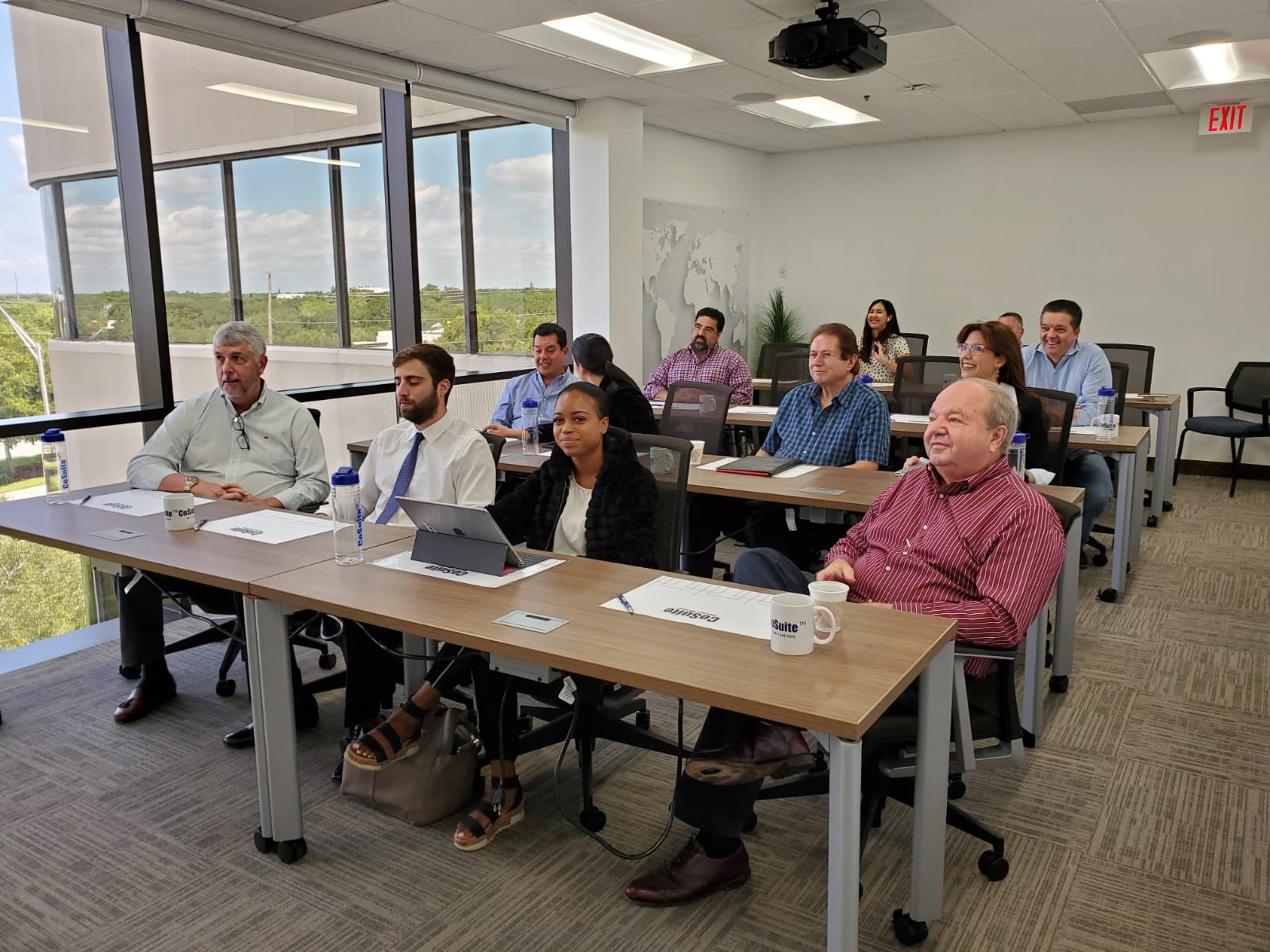 Who Uses Coworking Spaces? The Answer Might Surprise You!
March 24, 2020
A common misconception of coworking spaces is that they are for use by startups. However, as the coworking trend has evolved, so have the businesses working in these revolutionary workspaces. A major paradigm shift in work environments happened around 2005 when Brad Neuberg coined the word "coworking" to describe his San Francisco shared workspace geared to create a community of professionals from different industries that needed a dedicated space to work from – that wasn't a coffee shop or a converted closet in their home. We now know that something extraordinary and synergistic happened in these coworking spaces that was shown to improve productivity, enhance work performance and induce a climate that fostered collaboration.
Coworking earns street cred
Alongside all of the intangible benefits derived from joining the coworking trend, independent business owners realized the incredible savings and convenience working at coworking spaces provided. Instead of taking up a good deal of your workday or one of your team members' managing and maintaining business equipment, office amenities, and the office itself, coworking spaces provide turnkey office settings, complete with everything you need to run a business and more. This meant that more of your workday could be devoted to core business initiatives, such as product development and expanding your business.
Expansion of workspaces
Word spread and the concept took off! As of May 2019, there are an estimated 35,000 flexible workspaces worldwide and the concept continues to disrupt the real estate industry, as medium to large companies and corporations looked to benefit from the coworking space office model resulting in a more high profile and stable base of tenants.
Tech startups and entrepreneurial image
At first, tech startups and other entrepreneurial ventures dominated the coworking space demographic, giving rise to the idea that coworking spaces were playgrounds for millennials that didn't want to join the workforce in the traditional office landscape but, instead, wanted to forge their paths. Traditional thought had it that as businesses grew and evolved in these flexible, shared office spaces, businesses generally moved out of these spaces into their own spaces. Some of these startups include Facebook, Instagram, Uber, Spotify, ZipRecruiter, and Indiegogo, to name a few.
Growth of small- and medium-sized companies
As it turns out, as companies grew, the flexible workspace concept, along with extravagant, commercial real estate leases caused businesses to set up permanent residences in their coworking spaces. The coworking arrangement, with flexible monthly contracts, meant that companies could add more space, ultimately renting one or more private office spaces when the time came to expand into them. Businesses could configure their workspaces to accommodate more staff at any given time, as well as take advantage of presentation-ready conference rooms.
Large companies reverse-engineering the corporate environment
Large companies and corporations, wanting in on the community atmosphere, jumped on the massive savings, inspiring the enterprise level of the coworking concept to gain ground. By renting entire floors of coworking spaces or entire stand-alone buildings with coworking space rentals available for independent companies, freelancers and startups, larger companies could have the best of both worlds.
● A powerful presence in an efficient office setting fused to the elements that people love about coworking spaces
● Maintaining a direct line to innovators and entrepreneurs, keeping corporations in the loop for the next new concept or product
● Motivating employees by their association with other people excited about their work
● Maximizing resources by utilizing talent that would ordinarily take several months to evaluate in terms of fitness for positions you need
● Broadening your brand base through community connections
Remote teams
About the same time that significant large companies and corporations realized that the coworking trend was not only here to stay but was indeed bucking the system in a major way, some began to test the waters by renting coworking space plans for their traveling employees to give these nomads a consistent work environment any place they traveled to on business. Additionally, corporations realized the savings and efficiency of connecting remote teams in a coworking space, instead of committing to the distractions and expense of setting up a regional office in a new location. Even further, corporations realized that instead of flying people all over the globe to their headquarters and putting them up in hotels for regional meetings, they could instead gather team members in one location and send one corporate head to meet with them.
Establishing new markets
Another benefit that coworking spaces offer startups and large companies alike revolves around the real estate industry's familiar motto: Location, location, location. Since most coworking spaces are located in central business districts or upscale business neighborhoods, coworking space members benefit from a professional mailing address with mail services. Some companies who don't need an office to work out of regularly but do need a place to meet with clients from time to time can take advantage of virtual office space memberships. Other companies, trying to establish themselves in new markets can join coworking spaces, at the virtual office level, and move into shared desk or private office plans as their companies grow in those new markets.
Enter CoSuite: Refined coworking solutions
To cater to the needs of this evolving trend towards coworking spaces geared to more established businesses, CoSuite offers an executive suite that meets coworking space appeal. Designed with more established medium to large businesses in mind, CoSuite locations feature designer furnishings and well-appointed spaces that grow and expand with you!
An excellent choice for business meetings and workshops, CoSuite's meeting and conference rooms are equipped to make your gathering a seamless success, from laser-fast Internet connections to audio-visual presentations, printing needs, and refreshments for your attendees. You don't have to be a CoSuite member to schedule our conference rooms for your next meeting or your next educational and social networking event! Our upscale building also features other areas that are perfect for your next gathering, or business meeting.
Contact CoSuite today to learn more about how we can help you grow your business, in a professional, top-notch setting.
Coworking looks good on your business at CoSuite!